Alaska Airlines Accepts New Private Loan of $1.2 Billion Weeks Before Earnings
Alaska Airlines (ALK) plans to use 26 Boeing 737-800s, 16 Boeing 737-900ERs and 19 of their new Embraer 175s. The details of the deal stated that the aircraft will remain encumbered until the entirety of the debt is repaid. It will not be until Aug 15, 2027 that $966 million will be repaid and then by Aug 15, 2025, the $208 million will be due.
As part of an Enhanced Equipment Trust Certificate (EETC) offering Alaska Airlines (ALK) will use 61 of its aircraft as collateral to back the debt on a $1.2 billion loan that is set to be funded on or around July 2, 2020.
We're proud of what our people have built at Alaska. Because of our long-standing commitment to conservative financial management and a strong balance sheet, we were fortunate to see strong demand for our offering," said Shane Tackett, Alaska's executive vice president of finance and chief financial officer. "With this financing and the actions we've taken to reduce our cash burn rate, we've created a liquidity runway that rivals our strongest competitors."
The reason behind the private funding is to help maintain operations and development for the airline in terms of financial stability as they continue to navigate through uncharted skies during this Covid-19 pandemic. The delicate balance between debt, cash on hand, and revenue is an important factor as the airlines are under tight watch.
The Coronavirus Aid, Relief and Economic Security (CARES) Act includes a section known as the Payroll Support Program (PSP). Alaska Airlines is the parent company to McGee Air Services which is a ground services company that operates independently. They have received nearly #30 million in funding. Not to mention the $992 million received between a $725 million grant and the $267 million loan that was used for the specifically for employee salaries, wages, and benefits up til the date of Sept 30.
Most Viewed Post
---
Adding the Embraer 175 Jet to the fleet
Introducing the Embraer 175 Jet aircraft to the fleet will begin as early as October 2020. The fleet will be operated by the regional partner Horizon Air which will serve the selected markets within Alaska and the continental United States.
The E175 is a unique aircraft capable of carrying 52 in the main cabin and 12 in premium class seats while combining fuel efficiency and reliability. Many of the communities where large commercial jets may be a disturbance can now be serviced using the smaller jet aircraft.
The seat configurations mean no Middle Seats. Onboard Wi-Fi and Alaska Beyond Entertainment which includes movies, TV shows, and sports directly to customers mobile devices.
"This has been an especially challenging time for Alaskans with the pandemic and reduction of air service hitting residents hard," said Romano. "We've served the unique needs of the Great Land for 88 years and introducing a new aircraft to our in-state fleet supports additional flying and keeps Alaskans connected within the state and beyond."
"Alaskans who have flown the E175 jet in the Lower 48 have frequently asked when they might see the plane in the state, and we're thrilled the time has come," said Marilyn Romano, regional vice president. "This jet gives us the flexibility to increase daily frequency between Anchorage and Fairbanks up to seven times a day, and to provide year-round service to King Salmon and Dillingham. In time, the new mix of aircraft will unlock other markets in the state for future service."
The Earnings call
On Thursday, July 23, 2020 Alaska Air Group Inc (ALK) will announce its 2020 second Quarter financial results. The conference call is scheduled for 11:30 am Eastern time / 8:30 am Pacific Time. If interested in listening into the webcast you can find the link directly on www.alaskaair.com/investors.
This call will cover what a majority of the nation would consider the peak of the economic downfall. Having recently launched new programs such as the #MillionMealsChallenge that will focus on feeding families in need and as well as testing the capabilities of using passenger aircraft to fly critical cargo, Alaska Airlines continues to innovate and develop new strategies to enhance their quality of services.
Their new headquarters in Seattle is located just a few blocks away from the Seattle Tacoma International Airport (KSEA). All of their training, corporate functions, and operations centers being proximal to each other. Although the building is not yet currently open for guest, there are plans for an Alaska Airlines Store, cafe and more that will be included in the building.
Make sure to check it out the next time you decide to visit Seattle!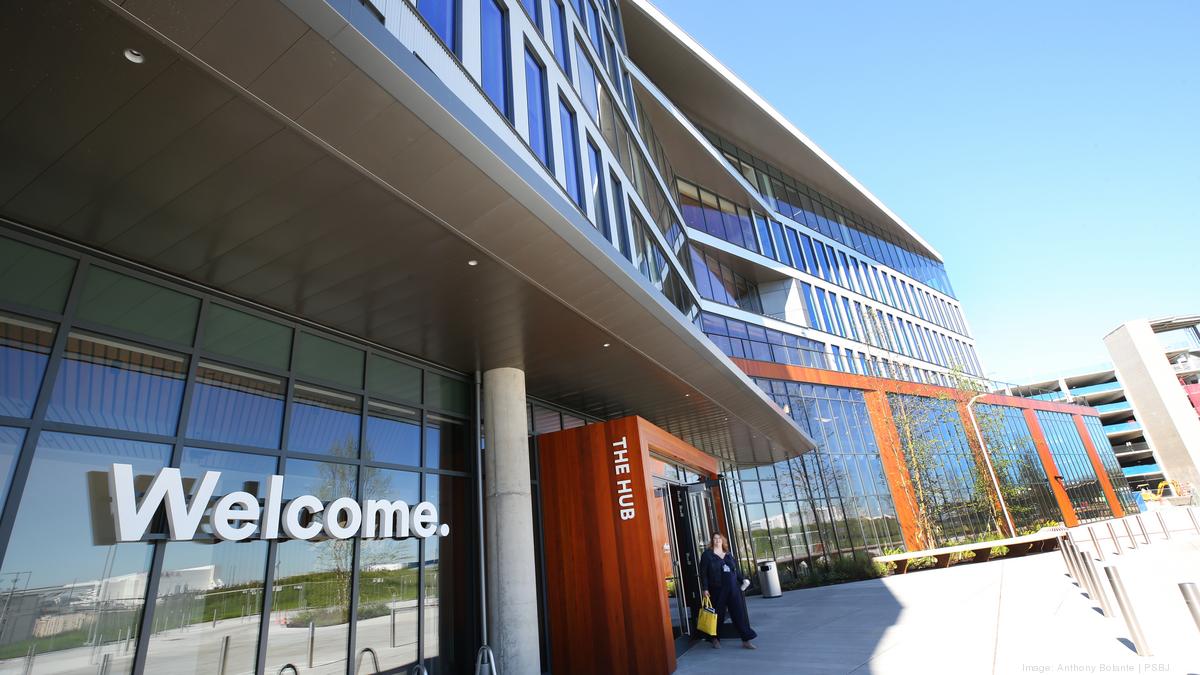 Technical Analysis
Its important that when we start to incorporate technical analysis we take away much of our personal bias and opinion and look to determine high probability outcomes based on the data provided.
Marking up your charts with tools such as the Fibonacci retracement allows us to determine certain ratios and price percentages that repeat. So the tool is drawn by clicking up near the top of the range and then extending it down toward the full directional movement. So we can see here the Fibonacci retracement starts at around $72 back in the end of 2019 and extends down towards the low of March 2020 at just around $20 a share.
Price then move back up from the all times lows recovering over 61.8% before dropping back down and now sitting at about 38.2% from the lows of the year. These ratios can be seen in the chart to the left hand side. Now that we are trading between the two ranges the key would be to look for the next entry point based on a break and retest.
The break and retest pattern consist of determining a range of value and looking to see how price respects or rejects those values. A confirmation towards the directions move would either be a test of the zone, Defining support and then retesting before moving in that direction. As well one could determine a confirmation to enter a trade based on a break of a certain price level and then a retest of the new support/resistance before continuing in the direction.
Disclosures
Options involve risk and are not suitable for all investors. Please read Characteristics and Risks of Standardized Options before deciding to invest in options: https://www.theocc.com/components/docs/riskstoc.pdf
Air Market Group content is provided solely by Air Market Group LLC and is for informational and educational purposes only. It is not, nor is it intended to be, trading or investment advice or a recommendation that any security, futures contract, transaction, or investment strategy is suitable for any person. Trading securities can involve high risk and the loss of any funds invested. Air Market Group, through its content, financial programming, or otherwise, does not provide investment or financial advice or make investment recommendations. Investment information provided may not be appropriate for all investors and is provided without respect to individual investor financial sophistication, financial situation, investing time horizon, or risk tolerance. Air Market Group is not in the business of transacting securities trades, nor does it direct client commodity accounts or give commodity trading advice tailored to any particular client's situation or investment objectives. Supporting documentation for any claims (including claims made on behalf of options programs), comparison, statistics, or other technical data, if applicable, will be supplied upon request. Multi-leg option strategies incur higher transaction costs as they involve multiple commission charges. Air Market Group is not a licensed financial advisor, registered investment advisor, or registered broker-dealer. Options involve risk and are not suitable for all investors. Please read the Characteristics and Risks of Standardized Options before deciding to invest in options.
---
SIGN UP TO RECEIVE WEEKLY MARKET UPDATES
Processing…
Success! You're on the list.
Whoops! There was an error and we couldn't process your subscription. Please reload the page and try again.
---
Alaska Airlines and its regional partners serve more than 115 destinations across the United States and North America, providing essential air service for our guests along with moving crucial cargo shipments, such as food, medicine, mail and e-commerce deliveries. With hubs in Seattle; San Francisco; Los Angeles; Portland, Oregon; and Anchorage, Alaska, the airline is known for low fares, award-winning customer service and sustainability efforts. With Alaska and its Global Partners, guests can earn and redeem miles on flights to more than 800 destinations worldwide. Learn more about Alaska at newsroom.alaskaair.com and blog.alaskaair.com. Alaska Airlines and Horizon Air are subsidiaries of Alaska Air Group (NYSE: ALK).
SOURCE Alaska Airlines
Related Links
Top 42 Aviation Stocks
Click to access our Watchlist