When I am actively trading in the market I try to eliminate any distraction that could potentially sway my judgement. There are so many major Tv channels, webcasts, streams, videos available for viewing that often times it can do more harm than good.
I have found that the only thing that separate you and I in our trading is our perception. We are both looking at the same charts, we can both have the same earnings reports and we can both even have the same account sizes.
The one factor that will determine which of us succeeds is directly related to our perception of what is currently happening in the market and how will the market react to the current movement.
Message from my Mentor
Starting off as an investor I started biting way more than I could chew. I would have T.D. Ameritrade streaming on one of my monitors, I had Bloomberg playing on the TV, and then on top of that I was scrolling on StockTwits all at the same that that I was trying to enter into new trade. I was all over the place and I was not clear with my vision on my trading strategy. I needed some structure
My mentor suggested that I split up my learning and my trading time. As a full time trader we need to be able to develop our skills on a daily basis. This means taking the time out of the day and dedicating it some form of personal development. This could be watching a video on trading strategies or possible even reading an article on trading psychology.
You could set out that time for taking a class that teaching you new tools that can be used to improve the accuracy of your trading. Something so small as to even engaging in genuine conversations with an individual that you can learn from.
Taking the time every day to improve yourself in one aspect of life is key towards becoming a successful trader who is able to generate income from the market over the period of their life.
One of the main reasons that this has improved my trading was due to the fast that I was constantly being exposed to new ideas and opinions. As I would take in all this new information I found myself needing to be extremely selective on what information i would retain.
Once you have taken the time to expose yourself to various ideas its important to define a point where you will stop bringing in new information and start breaking down the info you have collected to determine your plan of action. Failing to create a plan of action based on the data you have collected could potentially lead to Parlysis of over Analysis.
As you increase your perception you start to pick up on the body language of the market. You start to realize that all the noise that is put on the headlines is just the market talking a big game and trying to get attention when it wants it. The same way that one can potentially look at someone and tell when they are lying its important that we develop this same kind of practice with the market.
We can not be so caught up with what is said in the market but focus more on what actually is happening in the marketplace of the business. Most importantly aside from creating a strong habit of personal development and studying the market what is more important is making sure that you are also taking to the trade!
Just this last week I took a trade on FLY an aircraft leasing company. Let's take a look back at Fly Leasing Limited and what was said in the market and what happened.
FLY Leasing Limited (FLY)
The chart is breaking up to new highs! Just in one day we had a peak growth of around 13% after the release of their earnings reports. They have had an incredible year being able to pay off some debts from 2018. As well they are actively creating new contracts and selling out older aircraft in their fleet.
This type of business is a bit different than the aviation industry as a whole as it is not so directly affected by the daily swings the market normally has. As cash becomes tighter more airlines begin looking into alternative of leasing their aircraft as compared to purchasing a new one.
This makes FLY a strong service company to the aviation industry as airlines need to continue to do business. FLY leasing allows them to be able to negotiate for deals to pay for large commercial aircraft based on the time you are using it.
This although may have surprised many investors could have been anticipated based on previous information. The few days nearing closure to the major spike we see price test the $16.5 price level 3 times unable to break below.
After the third test we then start to see price push up making higher highs and higher lows signifying that there is a change in direction and the market is beginning an uptrend.
The first key thing to understand is the earnings release. FLY was schedule to release their earnings report before the market open on August 22nd. Looking ahead at the stocks you trade to their next earnings report will help you better anticipate any major movements that occur quickly.
Although many investors did not have their eyes looking at FLY until maybe the 20th of August. It caught my attention back from a headline posted on the 8th of August. Fly announced that they sold 12 of their aircraft. This brings in new cash flow in the business.
As free cash increases in a business balance sheet it attracts in new investors as free cash shows that the business is gaining strength. In addition the free cash can be reinvested into the business for future projects. The projects from this year have been used to pay off old debts continuing to work in favor of the company.
FLY leasing is owned by the parent company BBAM and they have been able to develop relationship with airlines across the world. With their stock trading at around $20 it is extremely well priced for its market potential.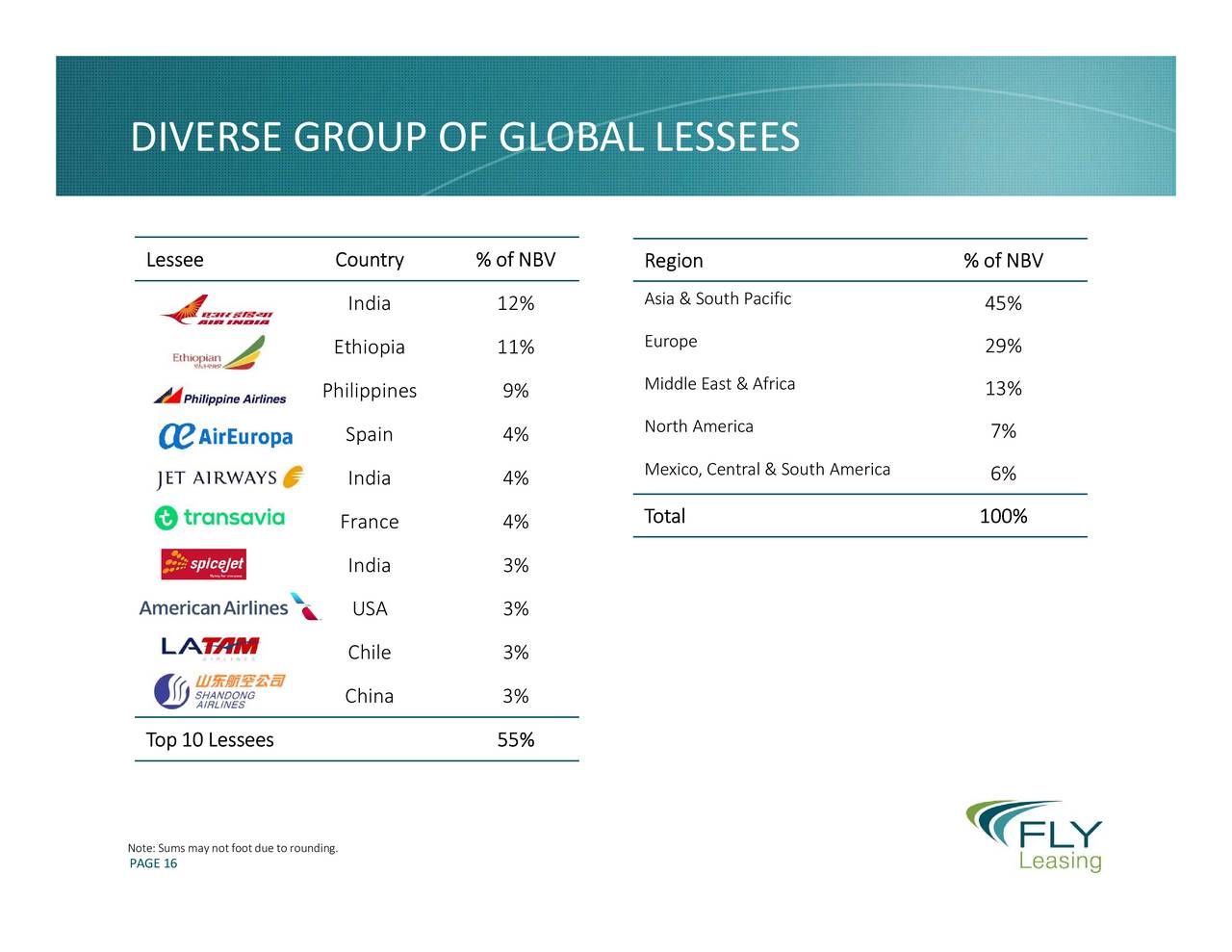 Trading notes
I personally am looking for FLY on the long term basis. This company is still in its younger years as compared to leasing companies that have been around for longer time. Just as a friendly reminder this is just my own personally opinion. I am in no way advising you to invest into FLY.
There is a great amount of risk to the downside with FLY after the massive rally that it just went through. It is very possible for price to reject $21.5 and begin to push down back towards previous levels. It is very important to keep a close eye to catch any potential reversals. This is one of the reasons I do not buy and hold stocks. The risk of a market correction is always present, which in turn would bring down your share value.
I predominantly trade options on stocks. I do not buy and hold stocks for the long run. Although I personally would like to see FLY continue on its uptrend the risk involved with buying and holding the stocks long term is something that I prefer to stay away from. I enjoy trading options as they allow me to control my risk while keeping my initial investment low.
Options can be a bit more complicated to learn but its not impossible. Taking the time to learn how to use Options to be able to maximize portfolio growth is a valuable tool that can be used for your entire lifetime.
Should you be interested in learning how to trade options on FLY to be able to maximize your return regardless of the trend then please do reach out to and I'd be happy to share my guide to trading options. Options provide for the opportunity to be able to earn returns in an up trending, down trending and side-ways trending market.
Processing…
Success! You're on the list.
Whoops! There was an error and we couldn't process your subscription. Please reload the page and try again.