We have a major issue to solve with the aviation industry as a whole. The environmental impact of aviation can be seen from all aspects from engine emissions during flight to water way and noise pollution near airports. The need for more environmentally conscious aviation practices is desperately in need.
Airplanes emit an array of particles during flight such as CO2, hydrocarbons, carbon monoxide, nitrogen oxides, sulfur oxides, lead and black carbon according to the FAA's Aviation Climate Change Research Initiative Phase II. When on the ground compounds such as De-icing chemicals can run off into open streams and soil causing contaminations to local environments.
There is ongoing discussion on the possibility of creating taxes on environmental impact of air travel which would in turn raise prices of flight overall. This would slow down the growing demand for more routes as airlines would be forces to create routes that reduce their potential environmental tax.
Regardless of whatever taxes or fees get imposed on airlines for the negative impact they are bringing to the environment it will not solve the issue of reducing the carbon footprint of the aviation industry.
With growing concerns towards reducing our carbon footprint various companies have been working diligently to develop aircraft that are able to operate on alternative energy sources as compared to Jet-A fuel or 100LL. Few companies have been able to create experimental aircraft that use fuel alternatives.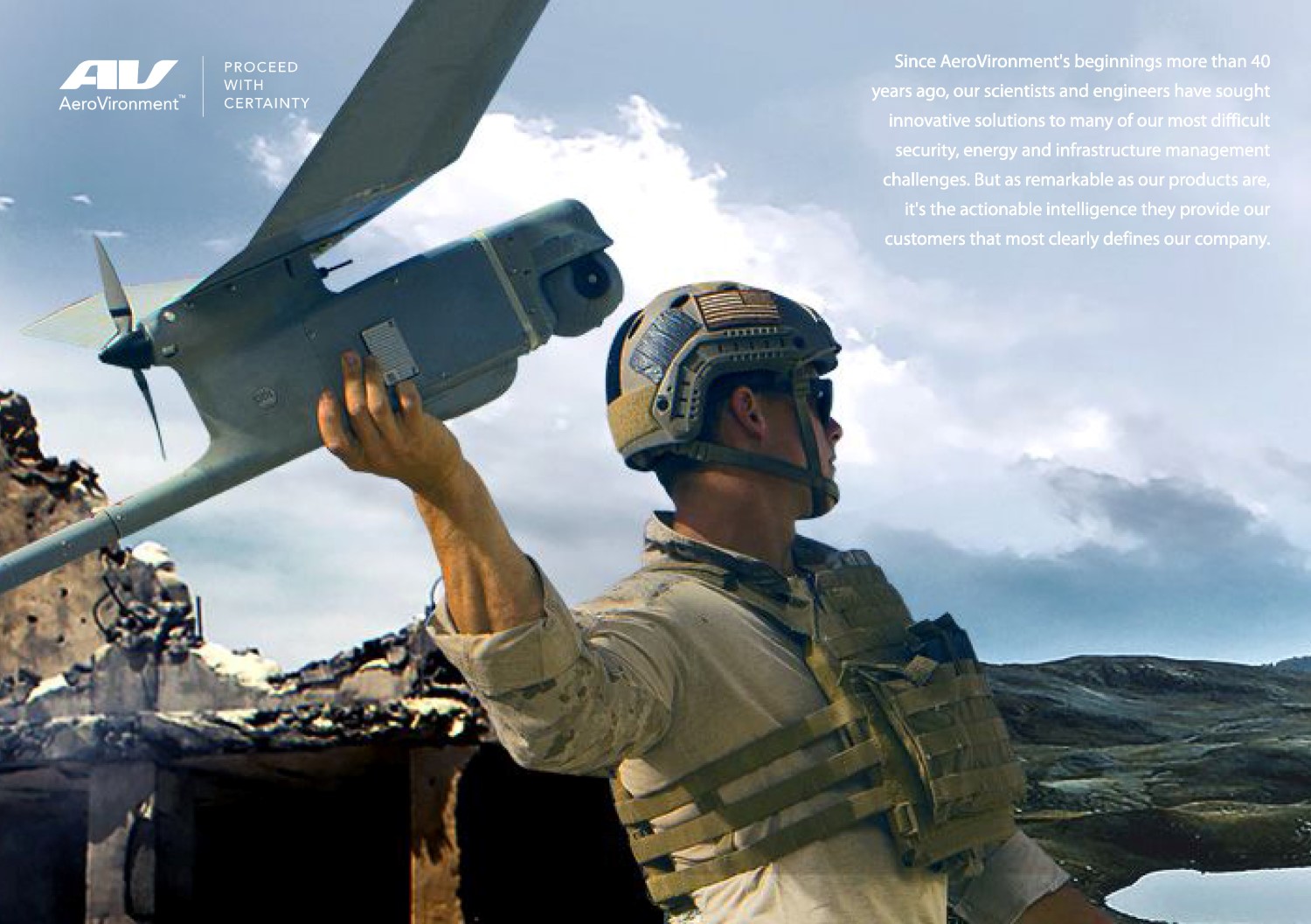 AeroVironment (NYSE: AVAV)
AeroVironment (AVAV) designs, produces, supports and operates technological portfolio of products and services for government agencies. It primarily supplies Unnamed aircraft systems, tactical missiles systems and other related services.
AeroVironment has just announced they have received FAA approval for a Solar-Powered high altitude drone. This has drawn little attention over the last week with macroeconomic issues globally. I feel it is important as investors that we understand now just what is currently going on in the industry but also what is being developed for the future.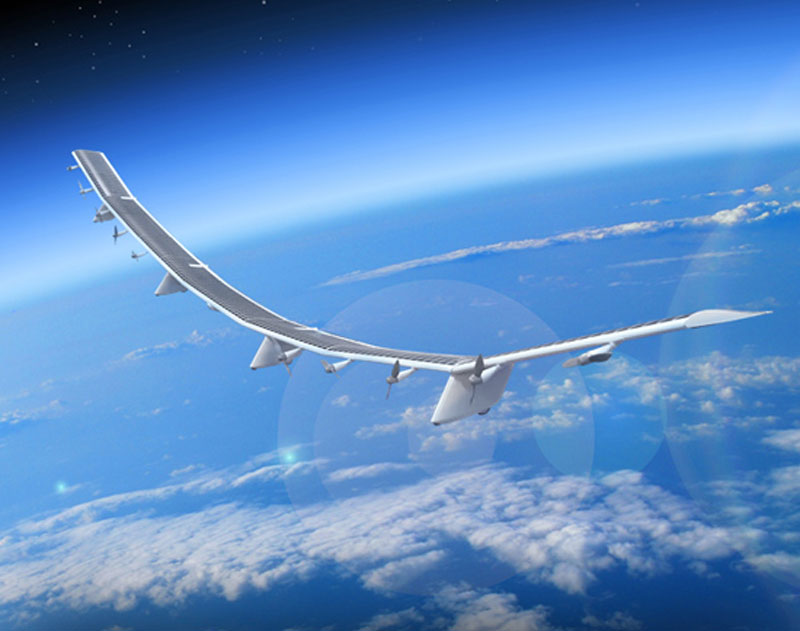 The FAA has just Granted HAPSMobile Inc. A Certificate of Authorization to fly the HAWK30 the first solar powered Unmanned Aerial System to provide a stratospheric telecommunications platform system in the Hawaiian island of lanai's stratosphere. This was announced on the 13th of august directly on AVINC.com.
If you notice in the photo above the wing is bent during flight. This allows for the wing to sway and bend to accommodate for any changed in air pressure during high altitude flight. With less density at higher altitudes maintaining airflow is critical to ensure the HAWK30 remains airborne and does not fall out of the sky.
HAPSMobile is primarily engaged in network equipment research and development for High Altitude Platform Station Business. AeroVironment is HAPSMobile aircraft development partner.
This collaborative partnership will help drive new production of aircraft into the market. As the HAWK30 begins to prepare for production we can expect to see the potential of more agencies around the world become interested in the technology and services that AeroVironment has shown they are capable of creating.
The project has been working with the University of Alaska which manages the Pan-Pacific UAS test Range Complex and the university of Hawaii which is planning to conduct specific atmospheric tests using the HAWK30. The aircraft is designed to be completely powered by solar energy.
The wing design maximized surface area and is lined with battery packs for storing of energy during flight. The engines are turboprop engines which are more energy efficient yet still provide the capability of providing sufficient force to generate lift.
future applications
Currently speaking this technology is reserved specifically to HAPSMobile and the parties involved in the project. The applications beyond telecommunication services in Hawaii can greatly benefit future scientific research.
With the ability of flying at high altitudes for extremely long periods of time allows this aircraft to perform missions that were once not possible.
Manned aircraft require pilots to perform necessary human tasks such as rest, eat and maintain personal hygiene. Aside from the basic human requirements needed the additional weight of the pilot can increase the total payload which will affect the weight and balance of the aircraft causing it to require greater trust upon take off.
By creating an aircraft that is not Unmanned this allows you to be able to have the aircraft flying for days or even weeks at a time. This is extremely valuable for atmospheric researches who are conducting studies on the quality of our air quality.
Most importantly being that the aircraft is solar powered the need for refueling is not longer necessary. Normally speaking an aircraft conducting high altitude long range testing would be required to have refueling done during flight. This can be extremely costly as it requires flying a tanker to meet the aircraft inflight.
With the HAWK30 this is no longer going to be required for these kind of missions. This is going to attract to attention of the U.S military. There has yet to be any release of new and upcoming contracts to the U.S. Government as of yet.
Although there is not promise of future contracts there is great optimism for this kind of technology for its applications in the modern world.
Trader's Notes
The next Earnings report for AeroVironment is on September 9th. This will help support the next move for this stock for the next few weeks to follow. If you wanted to wait for a major confirmation of the direction for AVAV then personally speaking waiting until earnings are released would help with providing measurable data that will support the next move of the stock.
As we look back at the last year, price saw its annual high of $121 back in September of 2018. Since the peak at the time we have seen AVAV in a consecutive downtrend. Creating a series of lower highs and lower lows over the last years. The overall year change has been -37.82% which has cause many investors to loose interest in the stock.
The last years has been extremely negative for AVAV although some areas of the fundamentals are still positive. With earnings per share at 1.75 and total market cap at $1.26 Billion there is still strong numbers to support the stock price. As we are sitting currently near the annual ranges low at right around $50 a share AeroVironment is priced very well according to its history.
Based on a few Analyst reports, they are seeing this as a great price level to enter in on a long position. Price has retraced over 50% of its previous high. Average volume is currently low for AVAV as there is little attention currently drawn to the stock.
Although in the next year profits may not roll in as we would dream of the outlook for future applications is extremely optimistic. The industry for Drone services is only growing as we search for solutions to our problems with environmental impact and pilot shortages.
In my own personal opinion they are positioning themselves for a technological revolution that will take place. As aviation advances to more Unmanned Aerial Systems the need for more services and systems will rise. Currently AVAV is one of the very few companies that is entering the industry of providing Drone Insurance.
I have AeroVironment on my watchlist as I am waiting for the appropriate entry after seeing confirmations that the stock price will create higher highs after seeing a support level at the $50 price level.
I do not like to rush into trades so I wait until I have clear confirmation prior to entering a trade. This is a rule of mine that i have implemented to prevent myself from entering trades impulsively due to a fear of missing out on a trade.
If you crave live follow our STOCKTWITS page where we post our ideas and opinions in the moment. For more updates on upcoming technology and aviation news make sure to subscribe to receive email updates.
Processing…
Success! You're on the list.
Whoops! There was an error and we couldn't process your subscription. Please reload the page and try again.
---
Disclaimer: It is important that you consult a professional financial advisor before entering any investments. Please keep in mind that the purpose of this blog is to provide information and entertainment through engaging content. The information provided is primarily the opinions and ideas of the author. The author of this article can not be held liable for any readers relying on the information provided. The information provided is not intended to be received as financial advice but just informative content. The ideas shared in this post are the ideas of the writer and the writer is not speaking on behalf of any company.