Yes that is right Drake just worked a deal with Canadian cargo company Cargojet Airways and now is the proud owner of a Boeing 767 that is currently being completely remodeled for the appropriate champagne service that meets the multi-million dollar artist standards. In the new video that can be seen from his Instagram, Drake gives us a sneak peak tour of the gorgeous bird as the tape comes off the new custom livery.
Let's first just take a moment and acknowledge the progress and hard work that has been put in to get to where he is now. From his days at Degrassi to earning 27 Billboard Awards, Drake has shown us very clearly that the hard work and dedication pays off and it pays well!
This is clear proof that we can only achieve what we set our minds to and what we put in out in the world. We can see this clearly as Dj Khaled writes "I remember you [told] me this 2 years ago, Wow congrats my brother." showing the progress of what has come to reality.
I am sure the question that many of you are thinking is: "Why?"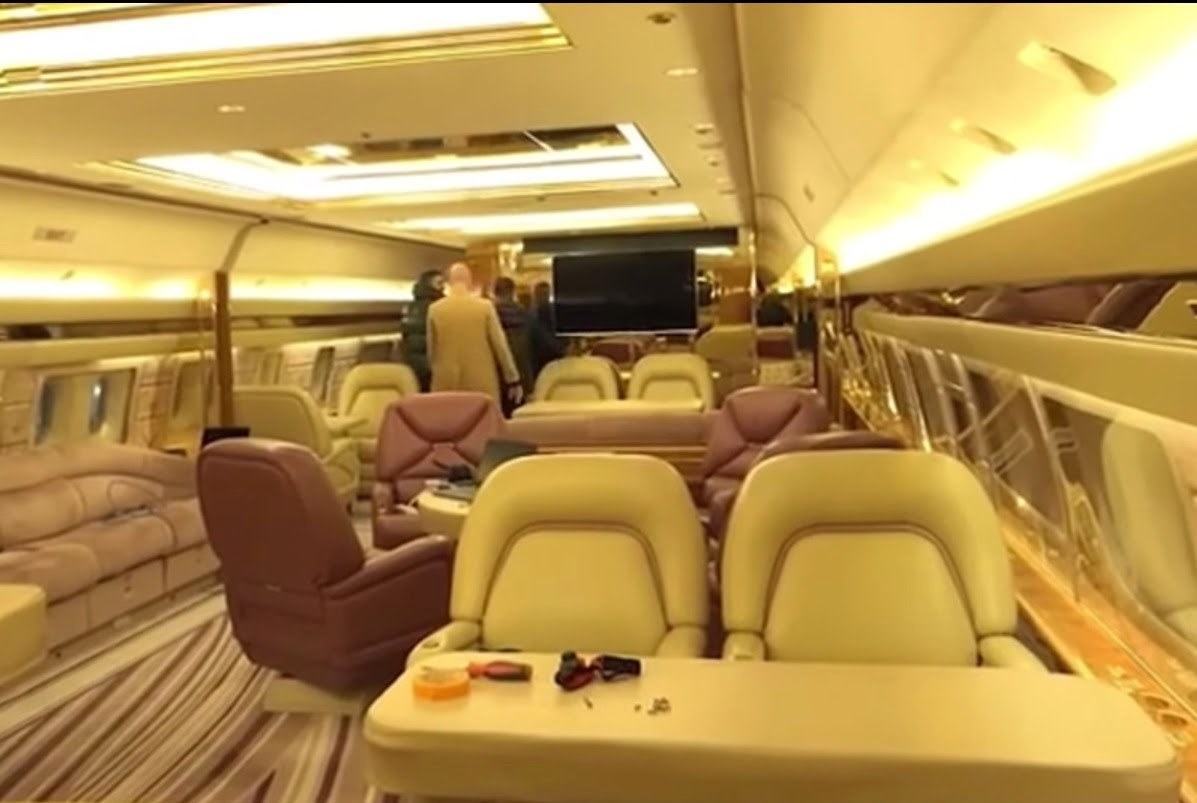 Aside from the fact that being able to travel in a custom Boeing 767 Business jet is comfortable beyond belief, Drake understands the freedom that comes with having a private jet. Now freedom at this level does come with a hefty price tag that some are reporting to be anywhere between $80 and $100 million for the total price after all the final touches have been added. This is okay due to the fact that the kind of freedom that he is choosing is time freedom. See when you are going on tour and scheduling dozens of concerts a month the part that many people don't think about is all the time in between.
I am sure that the costs and coordination required by his team every time they need to go from one location to the next involves using dozens of various contracting companies and having to pay thousands of dollars to other organization to facilitate the travel between concerts. Keeping in mind that in the end you are at the mercy of someone else's schedule. See all that time that was wasted working with small companies is now saved.
The time that is being saved in travel and paying for third party companies can now be reinvested towards organizing more concerts which at the end of the day is the real bread and butter of his business.
From the aviation business perspective I would love to see in detail the contract that was signed between Drake and Cargojet Airways. I am sure that Cargojet will now handle all the services for the aircraft from pilot, to maintenance and ground handling. This kind of work I am sure will bring continuous revenue for the charter airline for the next few months to come. Cargojet has been able to turn their business around from going bankrupt to seeing some incredible profits over the last few years!
From my own personal experience of working with charter airlines I can imagine the team behind making sure this bird stays flying on schedule has a good amount of work laid out for them. Time is the most important aspect of it all being that if Drake schedules a concert on one night and another the next night in a different city the responsibility of ensuring that the aircraft is good to fly at the time is need is key. Having the right people in place to help facilitate this will determine the overall success of this venture.
As issues arise the agile responsiveness of the company to be able to resolve the issues will determine if Drake will make it to the next venue or not. Not to mention the business that this will bring to the ground handling companies, catering companies, and other services companies that will be requested to ensure that operations run smoothly will benefit as services for a B767 can run on average somewhere around $20,000 just in ground handling cost alone not counting fuel, labor and catering.
What does this mean for the aviation industry?
In my own opinion this shows positive growth in the private sector for aviation. We can see more individuals year after year turning to the skies to solve their transportation needs. I believe that this is just following along in the trend of where private aviation is heading regarding their ideal client.
We see many incredibly wealthy individuals owning jets from Floyd Mayweather, John Travolta, Jim Carrey, Donald Trump, Michael Jordan and many more. This number will only continue to rise in the years to come. Understanding the focus and projections for the years to come in aviation is key to being able to move with the market appropriately.
What About Someone Like Me?
Now Certainly the price tag of a B767 is not something many individuals can wrap their heads around paying. If you are interested in venturing into the private aviation world do not feel like you need to start off with your first jet purchase being a B767. We all have our own goals and reasons for wanting an aircraft and its important to understand what exactly it is you are looking for as there are hundreds of different choices. Maybe for your needs a King Air or Citation would be more appropriate.
Finding the right plane for your can be time consuming and requires a great deal of knowledge in the industry. Save yourself the headache of trying to figure it all our on your own and use the leverage of someone who is in the industry that is going to work for your best interest. See I want to show you what is possible and I want to gain your trust by offering you my services with no upfront cost.
I can promise you personally that if I won't rest until I know I have done my job in finding the right aircraft for you. There are many brokers or consultants that can charge thousands of dollars upfront just for them to go and do the research for the right aircraft for you. Many of them can not even guarantee they you will like they choices they present to you and often times they are simply pushing the aircraft they know will provide them the greatest commission in the end.
If you are looking to get more info about what kind of aircraft would best suit you I would be happy to offer a free 30 min consultation. Shoot me an email and I will work with you to figure out what will best suit you, or your companies needs. Do not let this opportunity go by as it will not last forever.
That is right I am offering to do all the leg work for you. I will find the right aircraft, I will figure out the costs of owning, leasing or co-owning to determine what is going to be the best option for you we can sit down and I can share with you what I have found. If and only if you do decide that the aircraft which I have found is right for you will there be any service charges.
That is right there are no strings attached for me to provide you with a few potential options for your next aircraft, all you need to do is schedule a time for us to find out what is going to best suit your needs.
As always thank you for reading along as we stay up to date on the latest in aviation news and business. I hope I was able to bring some value to you today as we adventure on your unique aviation experience.