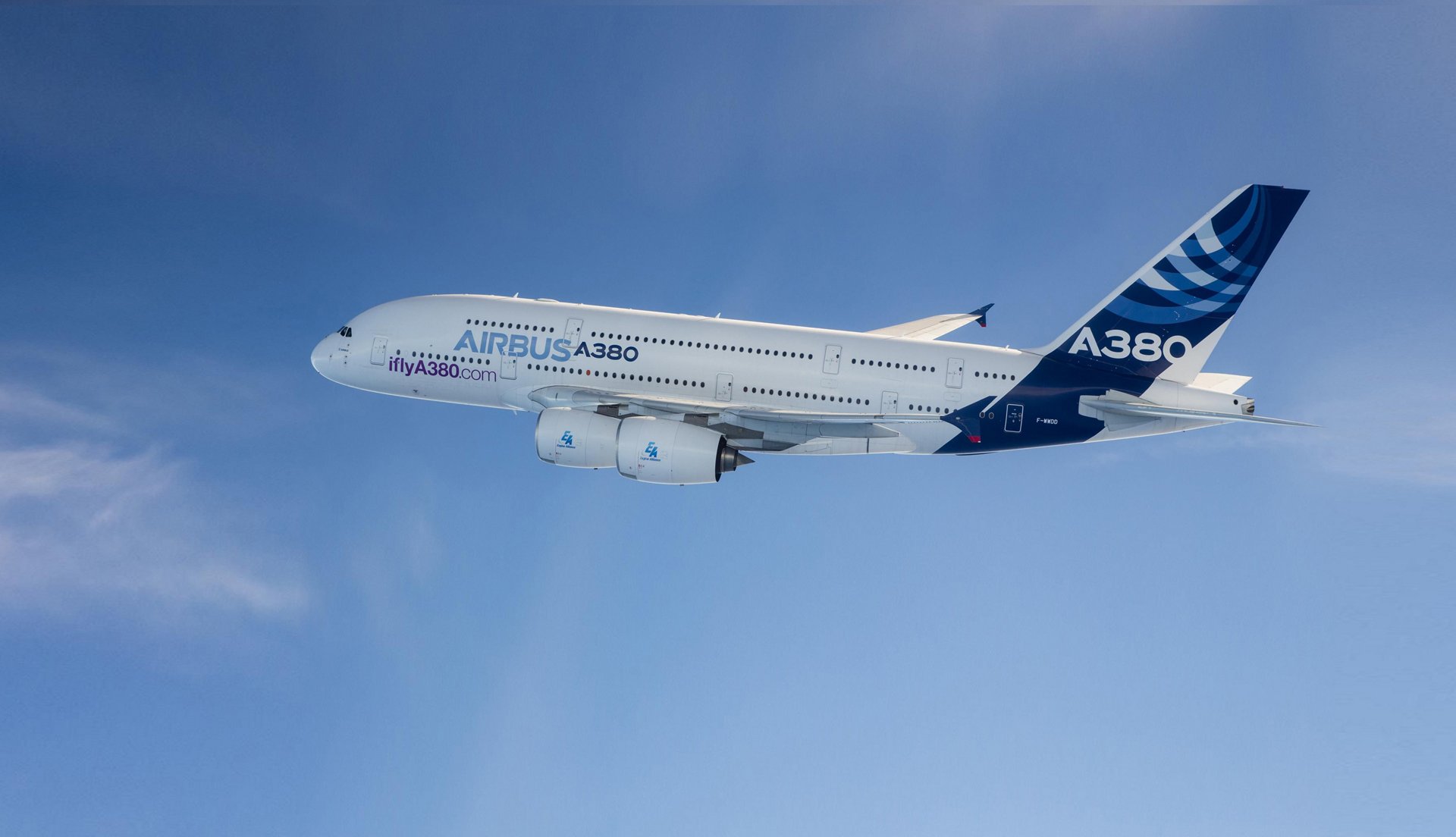 The Airbus A-380 is one of its kind. With a two story cabin capable of seating more than 500 passengers comfortably and with a range of 8,500 nautical miles this wide body, double-deck jet airliner won the title of Worlds Largest Passenger Aircraft. Very few thought it would ever fly, and on April 27th in 2005 it soared on its first flight. Over the last 12 years 234 have been built and due to the lack of new orders and cancelled contracts, Airbus is projecting to close down production.
Quantas Airlines had an order of 8 more of these aircraft and just recently cancelled their request. The demand for these massive aircraft was not as high as airbus has anticipated and the need for more fuel efficient, long range aircraft is increasing.
Analyst are anticipating the drop of the A-380 being beneficial for Airbus. The average cost of the double-Decker aircraft can average around $445.6 million. This could have the potential of benefiting Airbus independently as they would be able to reduce a large percentage of their expenses involved with the high costs of producing the aircraft.
Just in the last month airbus has seen a growth in their Net Income by 4%. With other more fuel efficient aircraft such as the A350 and the A330 we can see Airbus being able to reduce liabilities and focus more energy towards the aircraft that are producing greater results in terms of production and new orders.
On the contrary many believe that the lack of orders in the A380 is due to the popularity of the Boeing 787 and 777 line that offer benefits such as fuel efficiency and cabin size. As the week progresses and Airbus official announces if they will continue to product the A380 will help us determine if Airbus will thrive after simplifying its product list.
This year will greatly affect the market for aircraft purchases as new technology is changing so dramatically that many airlines will wait before many any quick decisions. As more pressure is being added towards increasing efficiency and saving cost I would wait to be more inclined to see Airbus loosing a bit of market share with the discontinuation of the Airbus A380. Their projections were off with the market and as a result they should expect to see some side affects of the cut backs that will come with the discontinuation.
How do you think Airbus will hold after discontinuing one of its most recognizable aircraft. Will this bring more clarity to the company in their projections with other aircraft and allow them to focus on new projects? Is the lack of orders due to Boeing securing orders for aircraft with similar ranges and enhance fuel efficiency like the 787 or the 777? Do you think it is all just rumor and that the Airbus A380 will continue to be in production? Let me know what you think and how you plan on trading Airbus in the next weeks to come!